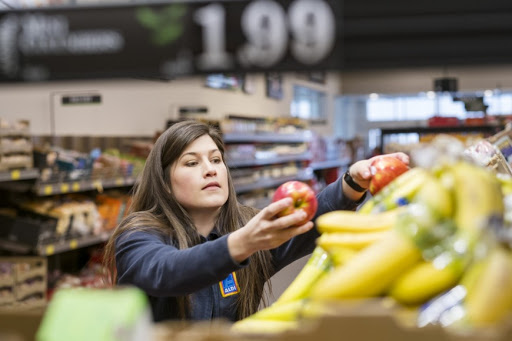 Eco-responsible lifestyle recommendations are the main topic of many publications and web pages created in the last years.
The aim of this article is not to cover the whole subject of environmentally conscious living, giving all the tips you've probably heard before. Today we would like to consider the three very common things which people from the industrialized countries usually take for granted: food, water and electricity.
Groceries
Suppose that the majority of people are used to better recycling part of their litter – at least paper, glass and metal, then we can say that most of the remaining household rubbish is comprised of food.
The majority of the groceries that we throw away is in most cases in flawless condition and in some cases even in the original wrapper or box.
The sad reality is that on average most families in Canada throw away 20 to 30% of food bought in shops. If we include all the food that is thrown out in stores and restaurants, we come to the conclusion that some 7 to 14 billion tons of groceries is thrown away every year. Speaking in money language, it means annual waste of $3 to 5 billion in Canadian dollars).
Now you are probably surprised by these societies directed at fighting hunger, and on the other side so much food being wasted right at our homes and neighbourhoods.
But wait before you start packing the groceries you are not going to eat and sending it to places full of hungry people. There are some other methods you might want to try instead of throwing the food away.
1. Do you have any food left from yesterday? Try to incorporate it into today's lunch. For example you can stuff some peppers with some leftover rice.
2. In your larder or food cabinet, try to stick to a simple habit: the groceries closest to the expiration date is always stored in front of the fresher ones.
3. It may happen that you know beforehand that there is some food you are not going to be able to eat before its expiration date.
Instead of throwing it away, try to find a local charity or soup kitchen and bring your food there when it's still serviceable. Let some people eat it – hunger isn't only to Africa. 4. Have you thought about mulching the leftovers instead of dumping them? Maybe you will oppose that you don't own a garden. But your neighbour might own one and may be able to help you to get rid of your leftovers.
Water
There are plenty of ways to avoid wasting water and you can probably name most of them yourself. One problem that comes to me when thinking about sensible water usage is the way we handle human waste: toilets.
We got used to using toilets so much that we no more think of them – as long as they operate the way the are supposed to. But try to calculate the amount of water your household uses every month just for flushing the toilet.
Big number, isn't it?
But it doesn't have to be that much, there are some methods of reducing the amount of water necessary for every flushing.
Basically, we can mention two useful recommendations:
1. Substitute your old toilet by a new type that has been designed to use as little water as possible. Just check out your local store – you might be amazed what choices regarding toilets there are today!
2. Another way of decreasing the amount of water for flushing is to place some plastic bottles filled with water into the tank of your toilet. Keep testing to find how little water is enough for the toilet to work properly.
Electric current
Here the situation is similar to the one with water and wasting it – there are a lot of tips on how to save electric energy to be found in books, magazines and on the Internet.
But one of the machines that needs vast amounts of energy is one that you might be using daily: a tumble dryer. We got used to having anything we like or need immediately, that we no longer care how much superfluous resources are wasted just because we don't want to wait.
It's a fact that no one has time today to wash clothes by hands and dishwashers actually save water. But tumble dryer?
Would it be such a great obstacle if we just waited 1 – 2 days for our laundry to get dry? If you really want to "live green", use your tumble dryer only in crisis situations or get rid of it (sell it) completely. In addition to the environment, you will save some money on your electricity bills as well.